NATUZZI EDITIONS & NATUZZI ITALIA
SAVE ON NATUZZI COLLECTIONS:
25% OFF on NATUZZI EDITIONS 
15% OFF + FREE LOCAL DELIVERY on NATUZZI ITALIA
 
Italian design has a timeless beauty and style, and this is the perfect time to make it yours.
Furnish your living room with a contemporary Italian sofa or sectional from Natuzzi.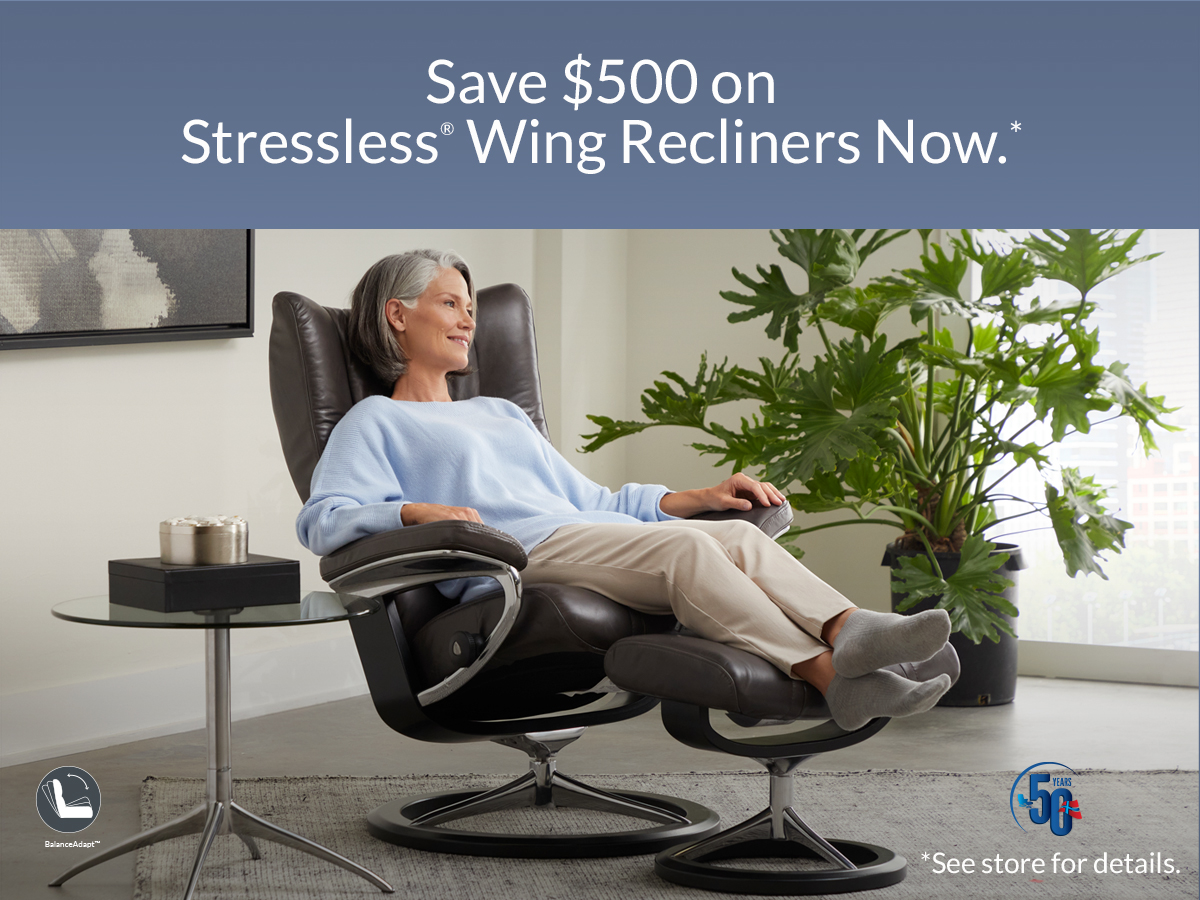 STRESSLESS®
SAVE $500 ON STRESSLESS®
Receive $500 OFF Stressless® Wing (in Pioneer & Paloma leather colors) and Oslo & Manhattan sofa & love seat (in Pioneer leather only).

Also, Oslo & Manhattan sofas Paloma leather are available at a special price.
Offer valid through AUG 30, 2021 
* Limitations apply. Please see store for details.